ABOUT THE AWARDS
 The Break the ceiling touch the sky® 2018 – The Leonie Awards (The global gender diversity and leadership excellence awards) are an annual awards designed to recognize organizations and individuals from around the world that are making significant contributions to the progress of women in leadership and are testimonial to the increasing positive impact of gender diversity.  The awards provide inspiration to the world on best practices in gender diversity and leadership. The awards were founded by Anthony. A. Rose, best-selling author and Founder of Break the ceiling touch the sky® – the success and leadership summit for women® (started by Anthony to honor his late mother Leonie) which enables women from around the world to learn, network and achieve. Unlike other single country award programs, this award program is an International one, with entries accepted from around the world.
BEST COMPANIES FOR
GENDER DIVERSITY
Best Companies for gender diversity and women leaders. Highlights the top Companies who walk the talk on leading gender diversity and are best in class in making gender diversity fundamental to the company's success.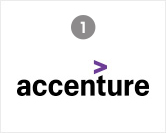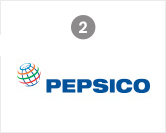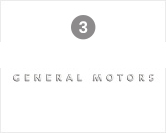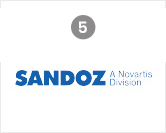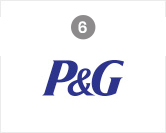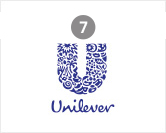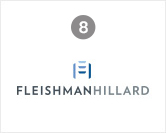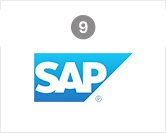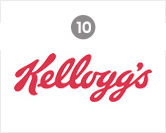 BEST CEO'S/PRESIDENTS LEADING ON
GENDER DIVERSITY
Listing of Best CEOs/Presidents for gender diversity and the advancement of women in leadership. Highlights the top CEOs/Presidents who have best integrated and leveraged gender diversity as a competitive advantage for their organization.
Belinda Tumbers
Managing Director
Kellogg Australia
Christina Ruggiero
CEO
Hindustan Coca-Cola Beverages Pty Ltd
Richard Francis
CEO
Sandoz
Suresh Narayanan
Chairman and Managing Director
Nestle India Ltd
Magesvaran Suranjan
President
P&G AP and IMEA
Amit Banati
President
Kellogg Asia Pacific
Angela Korompilas
President and CEO
American Hotel Register Company
Shahzeb Mahmood
Regional Director (MENAP)
Reckitt Benckiser
James Michael Lafferty
Chief Executive Officer
Fine Hygienic Holding
Luciano Poli
President IMEA & Turkey
Dow
HUMAN RESOURCES
DIVERSITY & INCLUSION LEADER CHAMPIONS
Listing of Best HR gender diversity champions – Highlights the outstanding achievements of the Head of Diversity & inclusion/ HR leader in an organization that has demonstrated outstanding leadership and commitment to leading and executing the gender diversity agenda through the organization and beyond.
Assaf AlQuraishi
Vice President Human Resources
Middle East & North Africa
Unilever
Nicola Billeh
Chief Human Energy Officer
Fine Hygienic Holding
Rossana Gray
Vice President, Human Resources
North America
Sandoz
Judith Trujillo
Head of Human Resources
Middle East
General Motors

Sophie 

Guerin
Head of Diversity and Inclusion
Asia Pacific, China and Japan
Dell
Sheela Parakkal
Chief Human Resources Officer
Prudential Assurance Company Singapore
Jennifer Bonnie
Culture, Change and Transformation
Associate Director and
Region HR Business Lead
Mondelez International
INSPIRATIONAL WOMAN
LEADER OF THE YEAR
The most inspirational woman leader of the year award recognises the significant contributions a female leader has made not just to her business, but also as an inspirational role model for other professional women and in her community.
Yukari Inoue
Managing Director, Japan
Kellogg Asia Pacific Pte. Ltd
Christina Ruggiero
Chief Executive Officer
Hindustan Coca-Cola Beverages Pvt. Ltd
Umran Beba
Global Diversity, Engagement and Talent Officer
PepsiCo
Angela Korompilas
President & Chief Executive Officer
American Hotel Register Company
Stephanie Keen
Managing Partner
Hogan Lovells Lee & Lee
Lynne Anne Davis
President and Senior Partner
FleishmanHillard Asia Pacific
Barbara Levi Mager
General Counsel and Global Legal Head
Sandoz
Julie Lewis
Director
Mountain High
Christine Black
Director of Public Affairs
Coca-Cola South Pacifictied with

Colleen Lindholz
President of Pharmacy and the Little Clinic
Krogertied with

Chatelle Lynch
SVP and Chief HR Officer
McAfee 
Kris Giswold
Director for Finance
Mondelez International
MALE CHAMPION FOR
GENDER DIVERSITY
Listing of Best Male Champions who support gender diversity and the advancement of women. Celebrates a male leader who has demonstrated outstanding commitment to the advancement of women in leadership and overall progress of gender diversity.
Richard McLean
Chief Financial Officer
SAP
Glenn Osaki
President
MSLGroup Asia
Andy Ferris
Partner Co-Head of International
Debt Capital Markets
in the Asia Pacific Region
Shivendu Nadkarni
Managing Director
Asia Pacific Snacks
Kellogg
Miles Wilson
Managing Director and
Vice President
International Hotel Supply
Michael Lafferty
CEO
Fine Hygienic Holding
Max Amen
General Manager, AMEA
Coty Inc.
To recognize the contributions of a leader who has given of her/his time and effort in a truly selfless manner to mentoring young leaders, way beyond the call of duty.
Francisco Ballester
President, Latin America
Sandoz
Amanda Banfield
Area Vice President
ANZ & Japan
Mondelez International
Ghassan Nuqul
Chairman
Fine Hygienic Holding
Rui Yuan Chen
General Manager
South East Asia and Korea
Coty Professional Beauty
Coty Inc.
Idan Moskovitch
Senior Manager, Marketing
& Business Development
South East Asia
Hogan Lovells Lee & Lee
Miles Wilson
Managing Director
International Hotel Supply
Angeline Martyn
Save the Children.
"WALK THE TALK"
CAMPAIGN OF THE YEAR
Gender Diversity Marketing and activation Campaign of the year Award. This award recognizes a marketing effort that has played a major role in supporting gender diversity or the advancement of women in the workplace both in talk and in "walk".
5BY20
The Coca-Cola Company
Flexwork@Sandoz
Sandoz
MyRoad
Coca-Cola South Pacific