ABOUT THIS EVENT:
Break the ceiling touch the sky® – the success and leadership summit for women® is one of the world's  most admired "women in leadership" forums, with the World Edition anchored in Singapore and  powerful local editions set up in Australia/New Zealand, the UAE, India and the USA.  Inspired by the love of a son (former P&G and Walmart executive Anthony A. Rose) for his mother,  Break the ceiling touch the sky® has evolved since 2015 as a key accelerator of global gender diversity in the workplace, enabling women leaders (and male champions for diversity) to learn, network and achieve via the sharing of best practices on success, diversity and leadership. The summit continues to expand globally, lead by over 250 global C suite speakers, based on insights from over 9000 leaders and fuelled by gold-standard content from the worlds best Companies. Several thousand women leaders and male leaders have benefited  from 30 Countries. 

THE 2019 ANZ THEME:
The 2019 Australia-New Zealand Edition of Break the ceiling touch the sky® offers participants a unique opportunity to learn best practices for gender diversity and inclusion, success and leadership from some of the greatest leaders in business today. Leaders with international experience who understand the context of a constantly changing, dynamic world and are adept at the skills and techniques of winning not just in Australia but around the world.  The 2019 ANZ  Edition, taking place in Sydney on Mar 4, 2019  is a perfect opportunity for women leaders in Australia and New Zealand (as well as male leaders who champion gender diversity)  to learn, network and achieve at a forum which attracts participation from across industries. The 2019 ANZ Edition focuses heavily on creating a movement of leaders working towards greater gender diversity and focusing on what is possible in terms of specific actions, based on learning actual skills, best practices and techniques for success from the expert speakers on the day.  
WHO SHOULD ATTEND:
This conference is designed for Senior Managers, Directors, and VPs across functions from across Australia New Zealand. While content is customized for women leaders, men who support gender diversity will gain extremely valuable insights into working with/ for women and winning with the female consumer.  Delegates include middle and senior representatives across functions, aspiring General Managers/CEOs, and entrepreneurs as well. Any leader who wants to learn from the world's best leaders and Companies, should be at this summit. This summit brings to bear the vast international experiences it has garnered through editions across the world  It is a forum that deeply engages men in the journey of women being successful and involves only the most  success and professional  leaders.  Agenda for the 2019 Australia-New Zealand Edition has been customised to meet  the regions unique needs. The  2019 Australia-New Zealand Edition is  limited to a max of 300 leadership talent participants.

Break The Ceiling Touch the Sky®- ANZ Edition 2019
The success and Leadership Summit for Women
March 4, 2019, Sydney, Australia
VIEW SUMMIT PICS
"Brilliant day at Break the Ceiling, Touch the Sky Summit talking all things women in leadership. Amazing to hear the great progress being made & learning how we can take progress further on this important topic! Thanks Anthony Rose for establishing this incredible platform to empower women! Super proud to hear my own fearless leader Chung Li Lily Tang share about P&G's progress in this space too."


Emma Russ, P&G
(Feedback on the 2019 ANZ edition in Sydney, Australia, March 04, 2019).
Some of our confirmed speakers
Max Amen
General Manager – Australia, New Zealand
Coty
Sweta Mehra
Chief Marketing Officer
ANZ
Danny Celoni
Chief Executive Officer
PepsiCo Australia & New Zealand
Gill McLaren
Founder & Chief Executive Officer
Syntegrate Consulting, Strategy and Coaching
Lily Tang
HR Director
P&G ANZ
Alain Moffroid
Managing Director, Pacific
Rentokil Initial
Anthony A. Rose
Chairman and CEO
House of Rose Professional
Christine Black
Director of Public Affairs, Communications and Sustainability
Coca-Cola South Pacific
Melissa King
Former CEO
Surf Life Saving Australia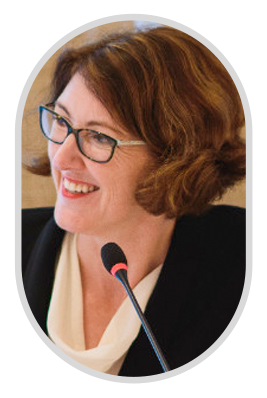 Tamerlaine Beasley
Board Member
Australia-ASEAN Council
Founder & Managing Director
Beasley Intercultural