Suman (Shumone) Chatterjee
General Manager, South Asia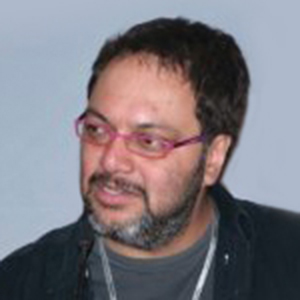 Shumone Chatterjee is General Manager, South Asia Cluster at SC Johnson Pvt. Ltd. In this role, Shumone focuses on delivering the financial & strategic growth targets for South Asia (India, Bangladesh, Sri Lanka and Nepal). He does this in partnership of the leadership team in South Asia, the regional leadership team in Kuala Lumpur and the category and commercial leadership teams in Racine, USA. In addition, Shumone is charged with building a strong management team, continuously enhance and update commercial capabilities of the organization and build SCJ India as a Great Place to Work ®. Shumone is a member of the Asia Leadership Team.
Prior to joining SCJ, Shumone was Vice President, Marketing, Asia Pacific in Levi Strauss & Co for a period of 2 years. In this role, Shumone led the brand development and marketing plans for Levi's across Asia including Japan, China, Asean, Indonesia and South Asia) in partnership with the local marketing teams and was a member of the Global Marketing Leadership Team.  Prior to this role, Shumone was the VP & General Manager of India for Levi Strauss & Co. and was directly responsible for driving business and brand objectives for a period of 6 years leading a team of over 250 people.
Shumone started his career with Unilever in India and had several roles in sales and marketing over a period of 8 years and with an Indonesian company for a period of 3 years.  His experience includes a variety of categories such as tea, dairy products, edible oils, soups, home care and fashion retail. He has lived and worked across India and in Jakarta and Singapore.