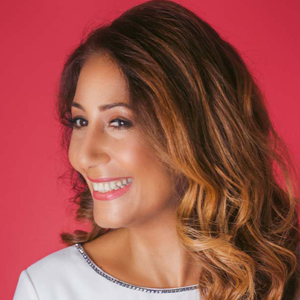 Mariam Farag is leading the CSR program at MBC Group, which is responsible for driving its corporate responsibility vision and strategy in the region & globally. Founded & launched in 2013, MBC Group's CSR arm, MBC Al Amal, is an ongoing interactive initiative that is the collective umbrella for the multitude of campaigns, initiatives, and contributions whether created, launched, supported or adopted by MBC Group.
MBC Al Amal's core focus is on the empowerment and development of Arab youth, for our future and theirs. Our strategy is also about developing and implementing initiatives to show our ongoing commitment to education, capacity building and work readiness, supporting entrepreneurship, and humanitarian causes.
Farag brings to MBC Group over 18 years of experience working in the fields of social development, humanitarian relief, communication, corporate & social change in the MENA region & globally with UNDP, UNHCR, education and governmental sectors.
Advisory Roles
o Regional Board Member of "INJAZ Al-Arab", part of the "Junior Achievement" Worldwide Network (since June 2012).
o Member of the "UAE Advisory Board of Education for Employment (EFE)"
o Active member of the Media & Communication Global Steering Committee of Education for Employment (EFE)
o Member of the SOS Villages Global Strategic Advisory Network
o Active advocate in the entrepreneurial, youth development & women empowerment field focusing on building strategic partnerships between the private & public sector to mainstream initiatives, spreading CSR awareness and maximizing impact in the region & globally.
o Recipient of the Humanitarian Award at the C3 US-Arab Business & Healthcare Summit – New York 2017
Farag received her B.A in Political Science specialized in International Relations from The American University in Cairo (AUC) and completed her M.A in International Relations and Political Theory from University of Westminster in London, UK
Middle East Speakers 2019