HR Manager
GM Middle East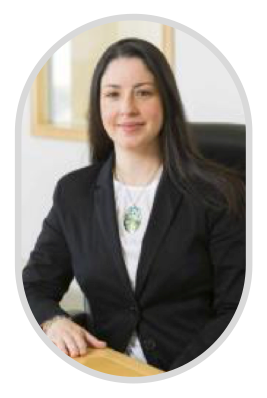 Based in Dubai, Judith has been in her position as HR Manager for General Motors Middle East since September 2011.  In this role, Judith spearheads a breadth of activities including people and organizational development, change management, leadership effectiveness, succession plans, performance management and talent acquisition, all directly contributing to the company's success in the region.
Judith prides herself on driving the GM global culture ahead, one that supports and allows all employees to reach their full potential while harnessing the power that comes with diversity in business. Her collaborative and integrated approach is a key player in the growth witnessed at GM Middle East over the last few years.
A strong advocate for equal representation of men and women across the organization, Judith has actively led strategies to ensure Gender Balance is embedded at every level across the GM Middle East business. In her current role, she works closely with leadership teams to attract, engage, retain and develop great individuals that will ultimately drive GM's performance forward and create a winning culture across the workplace, as well as engaging with the wider industry at the American Business Council.
This year, GM Middle East was named third in Best Workplace for Diversity and fourth for Best Gender Diversity Leader (Judith) at the 2018 Break the ceiling touch the sky® Leonie Awards.
Judith has been with General Motors for over 17 years, starting in 2000 at GM Venezolana (Venezuela) as an intern and hired as a Salaried Personnel Supervisor in 2001. In 2004, she relocated to GM Colmotores (Colombia), before moving to the Middle East in 2008.  These moves saw Judith grow from the HR Business Partner and Training Coordinator. Later on, she took on the role of Organizational Development Supervisor before specializing in Change Management and then reaching the role of Compensation, Benefits and Policy Supervisor, all within a ten-year span.
Her responsibilities in these roles covered researching, establishing and maintaining the company's compensation system, staying updated with the competitive markets for employee pay and benefits, handling employee benefits and reward systems as well as administrating HR policies, procedures and programs.
Judith obtained her Bachelor Degree in Industrial Relations from Universidad de Carabobo and completed her Masters in Talent Management at Pontificia Universidad Javeriana. In parallel, Judith took part in several coaching workshops focusing on management coaching habits, including Michael Bungay Stanier – Box of Crayons training and Zenger Folkman leadership coaching certification. She is also holds a Myers-Briggs Type Indicator® (MBTI®) certification. Judith is the mother of triplets, two girls and one boy, who make sure to keep her schedule busy outside of the office!