| | |
| --- | --- |
| 1 | Celebrate cross-industry, gender diversity success and leadership excellence. |
| | |
| --- | --- |
| 2 | Network with global C-suite jury members from the world's most successful companies |
| | |
| --- | --- |
| 3 | Be inspired to build your company's business and reputation |
ABOUT THE AWARDS JURY
The awards jury comprises over 35 of the worlds most respected leaders in business drawn from multiple locations around the world from the worlds most successful Companies. Each C suite jury member must compulsorily have at least 20 years of business experience leading a business or large organization. Jury members have been carefully hand picked for their global experience, deep experience with gender diversity and its evolution and their own commitment and passion to the progress of women into the highest levels of  leadership.  Only the most credible leaders with outstanding impact on business and their organizations are nominated onto this global award jury.  The jury of the Break the ceiling touch the sky® 2018 -The Leonie Awards (The global gender diversity and leadership excellence awards) is a "by invitation only" group.

Julie Hamilton
Global Chief Customer and Commercial Leadership Officer & Senior Vice President, The Coca-Cola Company
Alex von Behr
President, vBA Consulting and former Global Chief Customer Officer, Unilever Plc
Joy Xu
Head of Global Human Resources, Sandoz (CHRO)
Fumbi Chima
Global CIO for Fox Network Group
Max Amen
General Manager for Coty Professional Beauty Incharge of Asia Distributor markets, Middle East and Africa
Yukari Inoue
Managing Director Japan, Kellogg.
Carolyn Miles
President and CEO, Save the Children
Pier-Luigi Sigismondi
President, Southeast Asia and Australasia, Unilever
James Michael Lafferty
Chief Executive Officer, Fine Hygienic Holding
Dawn Tan Ly-Ru
Founder, ADTLaw LLC, MD, Ashurst ADTLaw
Miles Wilson
Vice President & Managing Director, Asia International Hotel Supply
Victor Mills
CEO Singapore International Chamber of Commerce (SICC)
Glenn Osaki
President Asia, MSLGROUP
Stephanie Keen
Managing Partner Singapore, Hogan Lovells
Sarita Singh
Director SMB Southeast Asia at Facebook
Hasan Basar
Founder, Managing Director Bangkok PR
Peter Sharp
President, Taubman Asia
Joy Rice
Vice President, Pernod Ricard
Rachael Jarosh
CEO, Enactus
Paddy Rangappa
General Manager, Pizza Hut, Singapore
Dali Sanghera
Managing Director, Chief Operating Officer, Products, Asia Pacific, Accenture
Madhulika Mathur
Co-Founder, WeddingSutra.com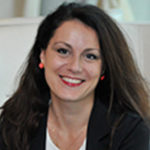 Erica Marcellan
Director of Membership & Programme, Austcham Singapore
Richa Arora
Chief Operating Officer, Consumer Products Business, TATA Chemicals
Lucy Haydon
Deputy Executive Director, British Chamber of Commerce, Singapore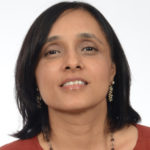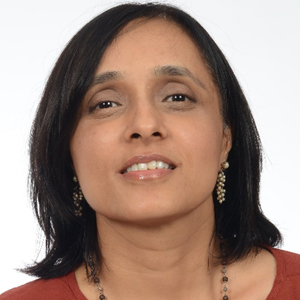 Amita Dholakia Chaudhury
Sustainable Business Director for Unilever, South East Asia and Australasia (SEAA)
Dr. Lydia Sedlmayr
Global Head of Diversity & Inclusion for Sandoz
Malathi Das
President, Singapore Council of Women's Organizations (SCWO)
Annurag Batra
Chairman and Editor-in-Chief, BW Businessworld and exchange4media
Kash Shaikh
Founder & CEO, Besomebody, Inc.
Ankush Raisinghani
Vice President HR – Asia Pacific and Africa, Kellogg
Gill McLaren
CEO and Founder of Syntegrate
Brian Henderson
Chief Operating Officer,Baker McKenzie
Penny Burtt
Vice-President, Government Affairs, Asia Pacific, Visa
Tony Frencham
Group Managing Director, WorleyParsons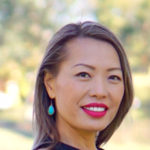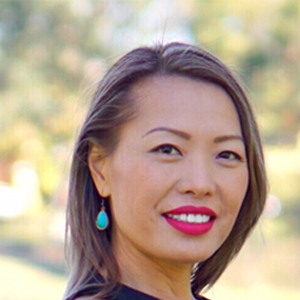 Anna Gong
CEO and Founder of Perx Technologies Pte Ltd
Shahira Ahmed Bazari
Managing Director, Yayasan Hasanah
Max Rangel
Senior Vice President, Asia Pacific, SC Johnson & Son
Kathi Lunardi
Membership Director, US-ASEAN Business Council
Lynne Anne Davis
President and Senior Partner, FleishmanHillard Asia Pacific
Adele Dai
HR Vice President & Business Partner, Asia Pacific Region PepsiCo Hong Kong, LLC
Sue Gannon
Deputy COO Global Development and Diversity Suntory Holding Inc.