TO BECOME A SPONSOR – please write to anthony@houseofroseprofessional.com
ABOUT THIS EVENT:
Break the ceiling touch the sky® – the success and leadership summit for women® is today Singapore's most admired "women in leadership" summit brand, with the World Edition  anchored in Singapore and  a powerful India edition. Important regional editions for 2018 Include the Middle East, AUSTRALIA, USA and Europe. The summit is curated based on insights from over 7000 women leaders from across the world and has to date enhanced the skills of over 2200 women leaders from over 25 countries. It focuses on sharing best practices for success and leadership for women via a team of  200 C Suite international speakers to date from the world's best Companies. The summit is intent on enabling women leaders everywhere to learn, network and achieve.  

THE 2018 MIDDLE EAST THEME:
The Middle East is making strides in the empowerment of women. Increased female participation in society and in leadership is a top priority for the Middle East.  The Middle East is investing significantly in female literacy and education levels. The 2018 Middle East Edition to be held in Dubai is a perfect opportunity for women leaders in the Middle East (as well as male leaders who value gender diversity)  to learn, network and achieve at an international forum led by the most successful leaders of our time.  The 2018 Middle East Edition focuses heavily on enabling women leaders with the future skills, best practices, tools and technologies to live lives of balance and to equip them to literally break the glass ceiling in whatever they take on.  With its international experience in growing women leaders, Break the ceiling touch the sky® is uniquely placed to support the Middle East's aspiration to have more women leaders at the top.

WHO SHOULD ATTEND:
This conference is designed for Senior Managers, Directors, and VPs across functions from around the Middle East. While content is customized for women leaders, men who support gender diversity are also welcome. Delegates include middle and senior representatives across functions, aspiring General Managers/CEOs, and entrepreneurs as well. Any woman leader (or man who supports diversity) who wants to learn from the world's best leaders and Companies, should be at this summit. This summit combines the dual objective of learning from the best in the world while focusing on building women directors in the Middle East. It is a forum that deeply engages men in the journey of women being successful and involves only the most  success and professional  leaders. The  2018 Middle East Edition is  limited to a max of 300 participants.

Break The Ceiling Touch the Sky® - Middle East Edition 2018
The success and Leadership Summit for Women
April 11, 2018. Dubai
VIEW SUMMIT PICTURES
"It was a great pleasure participating at the 2018 Middle East Edition of Break the ceiling touch the sky. I enjoyed engaging with the panelists and the participants. It was a great turn out and the speakers were phenomenal"
Dr. Dalya Al Muthanna,President GE Gulf
Our distinguished Speakers
Dalya Al Muthanna
President & CEO of GE Gulf
Max Amen
General Manager, Coty Professional Beauty, Asia Distributor Markets, Middle East and Africa
Carrie Niggli
Senior director of customer development for Middle East and North Africa, The Coca-Cola Company
Sanjiv Kakkar
Executive Vice President, Unilever MENA, Turkey, Russia,Ukraine and Belarus
James Michael Lafferty
Chief Executive Officer, Fine Hygienic Holding
Bakr Darwish
Gulf HR Associate Director and Arabian Peninsula Talent Management Leader for Procter & Gamble
Noha Hefny
Communications and Social Impact Consultant, Vice Chairman of the Board of Trustees at Sarah's Foundation for Social Development
Sheena Ganesh
Global Controller – Shell Business Operations, Country Controller – UAE, KSA.
Moosa AL-Moosa
President UAE & Finance Director India, Middle East,Africa and Turkey (IMEAT), Dow
Reem Alsalem
Humanitarian and Refugee Issues Consultant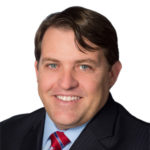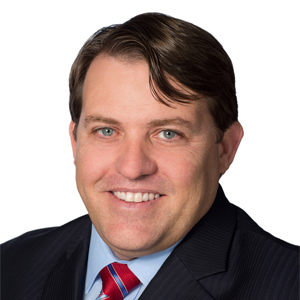 David Denman
Chief Operating Officer, Baker McKenzie Habib Al Mulla
Mariam Farag
Head of CSR at MBC Group
Jules Lewis
Director Mountain High UAE & Colorado, Professional Speaker-Resilience Consultant-Adventurer-Author
Shahzeb Mahmood
Regional Director and GM, MENAP, Reckitt Benckiser
Abdul Rahman Al Thehaiban
Oracle Senior Vice President – Technology, Middle East and Africa
Molly Peck
Chief Marketing Officer, General Motors Middle East
Anthony A. Rose
Chairman and CEO,
House of Rose Professional
Mannu Bhatia
Sr Vice President & CFO – Middle East & North Africa Region at PepsiCo
Alizeh Iqbal Haider
Ex- Member of Parliament, Barrister at law, Human Rights activist and Writer
Joanne Marques
Vice President, Government Relations, CEMEA, VISA
Jia Gay
Group Human Resources Director, Middle East and North Africa, The Coca-Cola Company
Delel Chaabouni
Chief Information Officer, PepsiCo Middle East and North Africa
Mona Tavassoli
CEO and Founder, Mompreneur Middle East