President, Asia Pacific
Kellogg Company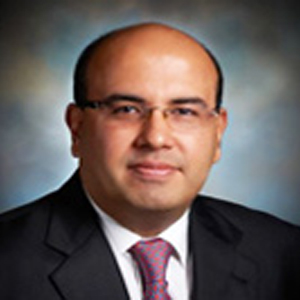 Amit Banati joined Kellogg Company as president, Asia Pacific, in March 2012. He is also a member of the company's Global Leadership Team.
Prior to joining Kellogg, Mr. Banati served in a variety of board and leadership roles at Kraft Foods, Cadbury Schweppes and Procter & Gamble. He has worked extensively across the Asia Pacific region, particularly in Australia, India, China, Japan, Korea, Southeast Asia and Singapore.
At Kraft Foods, he was president, North Asia and Asia Pacific strategy, leading the company's operations in Japan, Korea, Taiwan, Hong Kong and Singapore. He also led the integration of the Kraft and Cadbury businesses in the Asia Pacific region following Kraft's acquisition of Cadbury Schweppes.
Prior to that, Mr. Banati served as president, Pacific, for Cadbury Schweppes, leading its Australia, New Zealand, Japan and Singapore operations. He was also a member of the company's chief executive committee.
He received a bachelor's degree in commerce from Calcutta University and a master's of business administration degree from the Indian Institute of Management in Lucknow.
Mr. Banati was born in Kharagpur, India. He resides in Singapore with his wife and son.